A unique team that enjoys working together
Every day our data scientists, software engineers and experienced consultants process hundreds of thousands of clients' data to optimize their marketing budgets.
Be part of our team!
Technology: R, RStudio, Shiny, H2O, Pentaho, KNIME, SQL,

Atlassian tools, JavaScript, HTML & CSS, Docker & Jenkins

Locations: Poznań (HQ), Düsseldorf
International team: ~ 50 team members
Founded in 2006
Join our
team
If you are looking for a professional and demanding environment in which you can learn and grow, and which even leaves space for individual research, we'd love to hear from you. Or are you seeking to move on in your career? Perhaps we've got the job for you!
How to
join Analyx
During the whole process you get regular updates about the status.
You also know who your contact person is in case of any questions or doubts.
1. Send your CV
Send us your CV at jobs@analyx.com. We will confirm its receipt and later come back to you with our feedback. If you are interested in what we do and have the necessary skills, do not hesitate to send your application even if we have no open position at the time.
2. Phone interview
If your CV matches our criteria, we invite you to an initial interview. In this call you get more details about the offered role and the next steps in the process, and we also have a chance to learn more about your experience.
3. Meetings in our office
We want to get to know you, further discuss your experience and expectations. We also want to give you a chance to get to know us and to ask as many questions as you may have.
4. Technical task (optional)
In some roles we need to check your technical skills with a task you do at home. You receive all information via email and phone.
5. Final meetings round (optional)
Sometimes we need more opinions to make the final decision, and then you are invited for the final round of meetings. Those are usually less technical and focused mostly on how much your profile matches Analyx culture.
Benefits of being an
Analyxer
Great team
Great team
We work in a great atmosphere with an experienced international team for largest brands from all over Europe.
Wellness
Wellness
You can use sports cards, private medical care and group insurance, remote work and once a week we buy you lunch.
Development
Development
We have a training budget & internal technical meetings, we support local events and we take part in a number of conferences and you can also attend an English or German course.
Having fun
Having fun
We have annual company retreats, family picnics, take part in sports events. With delicious coffee you can relax on the terrace overlooking the old town or play PlayStation, darts or chess in the chillout zone.
Annual bonus 
Annual bonus 
We clearly define the path of your development and promotion. Every year you can receive an annual bonus and we do annual salary review.
Best location
Best location
Our modern office is located in the city center of Poznan. It is easily commute here by public transport, scooter or bicycle.
You have the opportunity to develop in the area of:

Data science

Software development

Project management

HR

Finances

Administration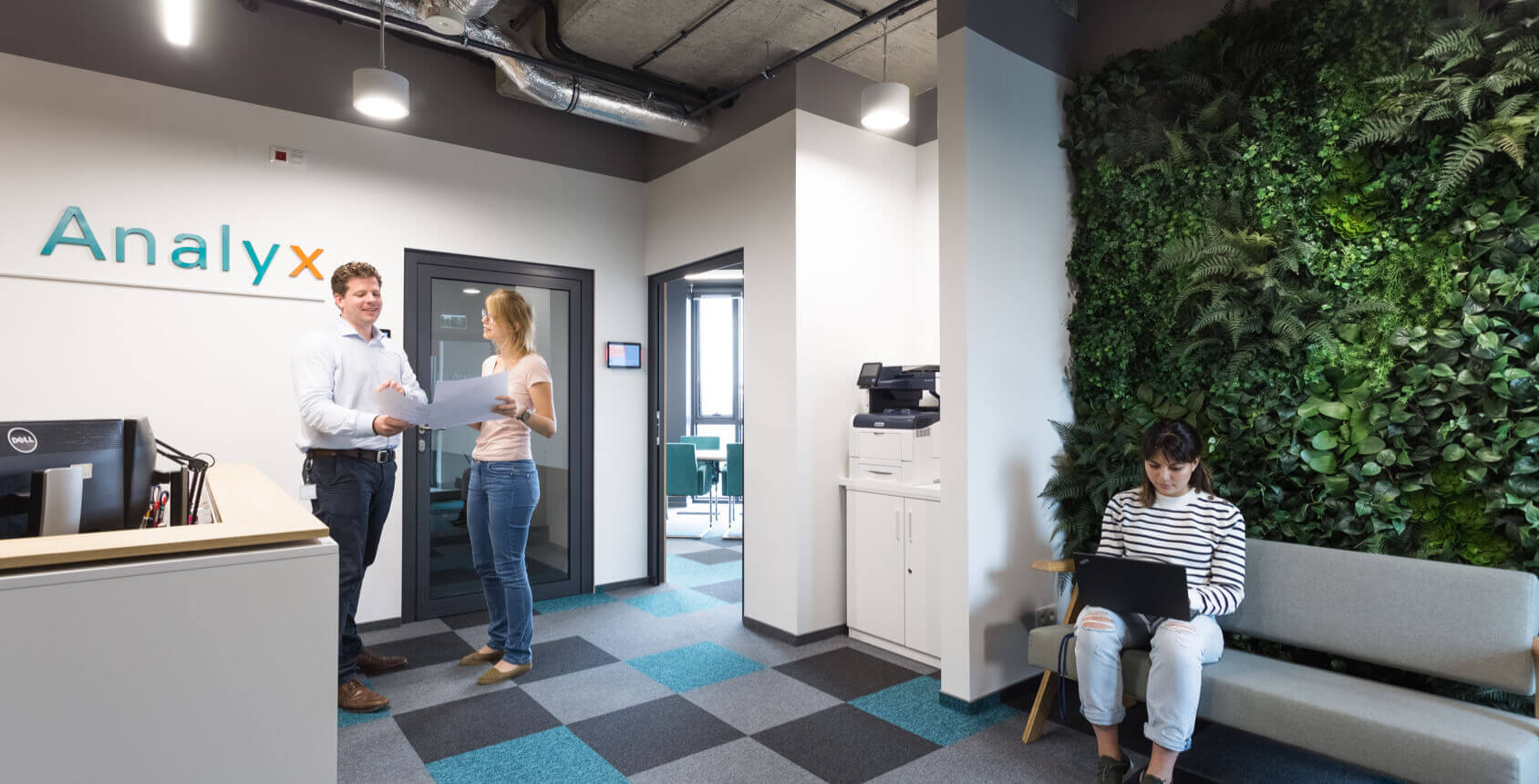 modern office
no open-space
HQ located in the city center of Poznań
easy commute (tram, bike, scooter)
chillout zone & social space
hot desk space
bicycle parking & shower
beautiful views on the terrace
best coffee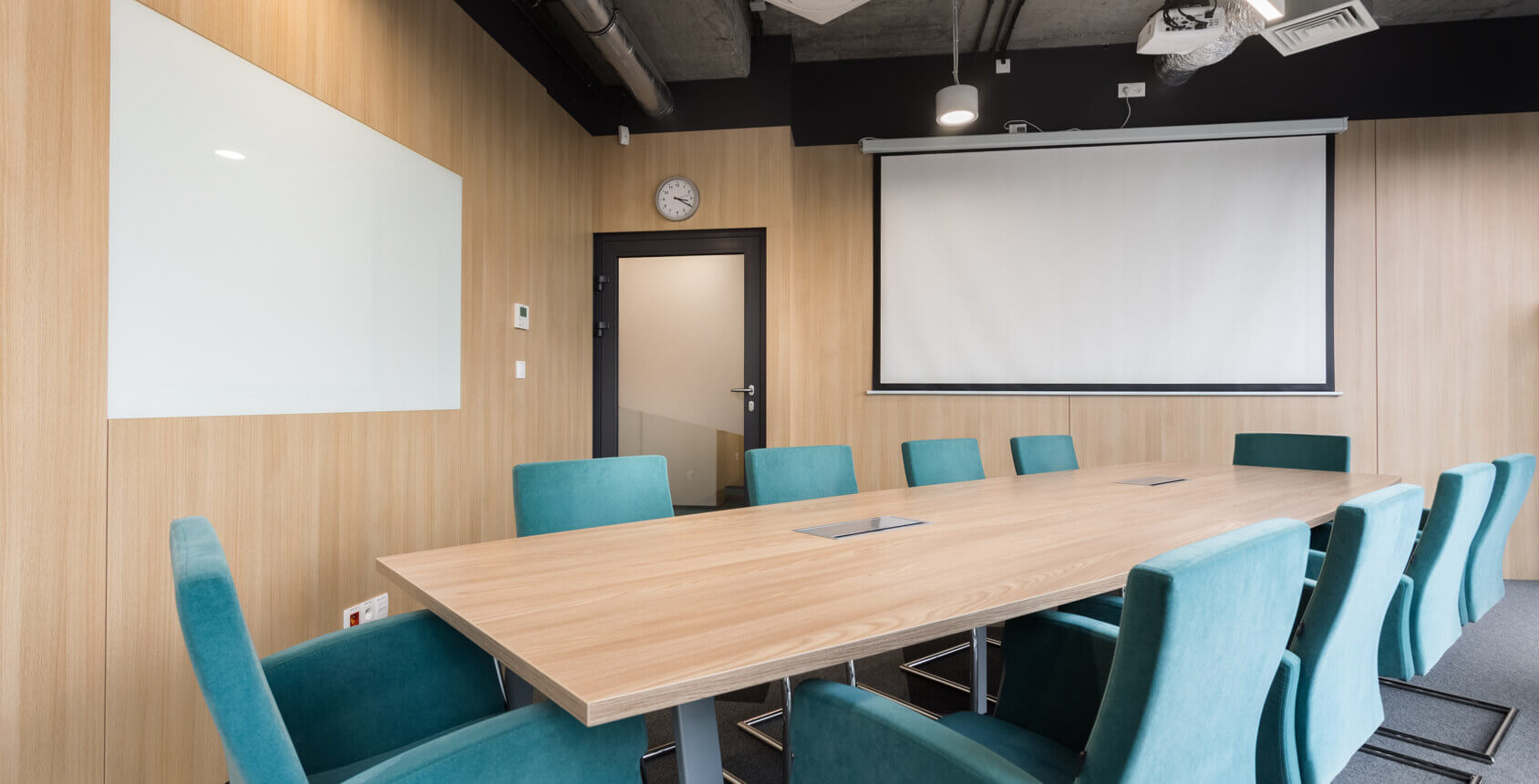 modern office
no open-space
HQ located in the city center of Poznań
easy commute (tram, bike, scooter)
chillout zone & social space
hot desk space
bicycle parking & shower
beautiful views on the terrace
best coffee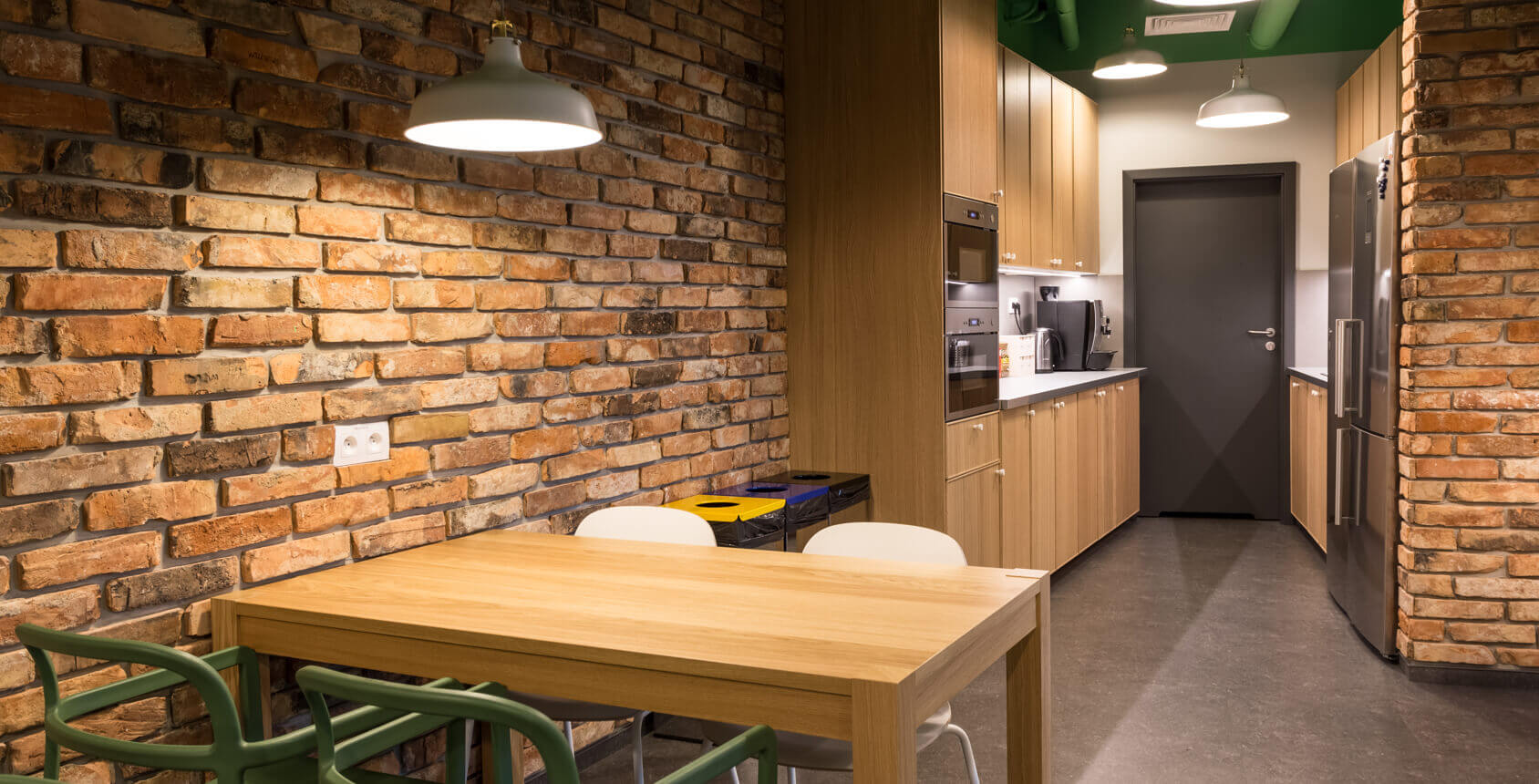 modern office
no open-space
HQ located in the city center of Poznań
easy commute (tram, bike, scooter)
chillout zone & social space
hot desk space
bicycle parking & shower
beautiful views on the terrace
best coffee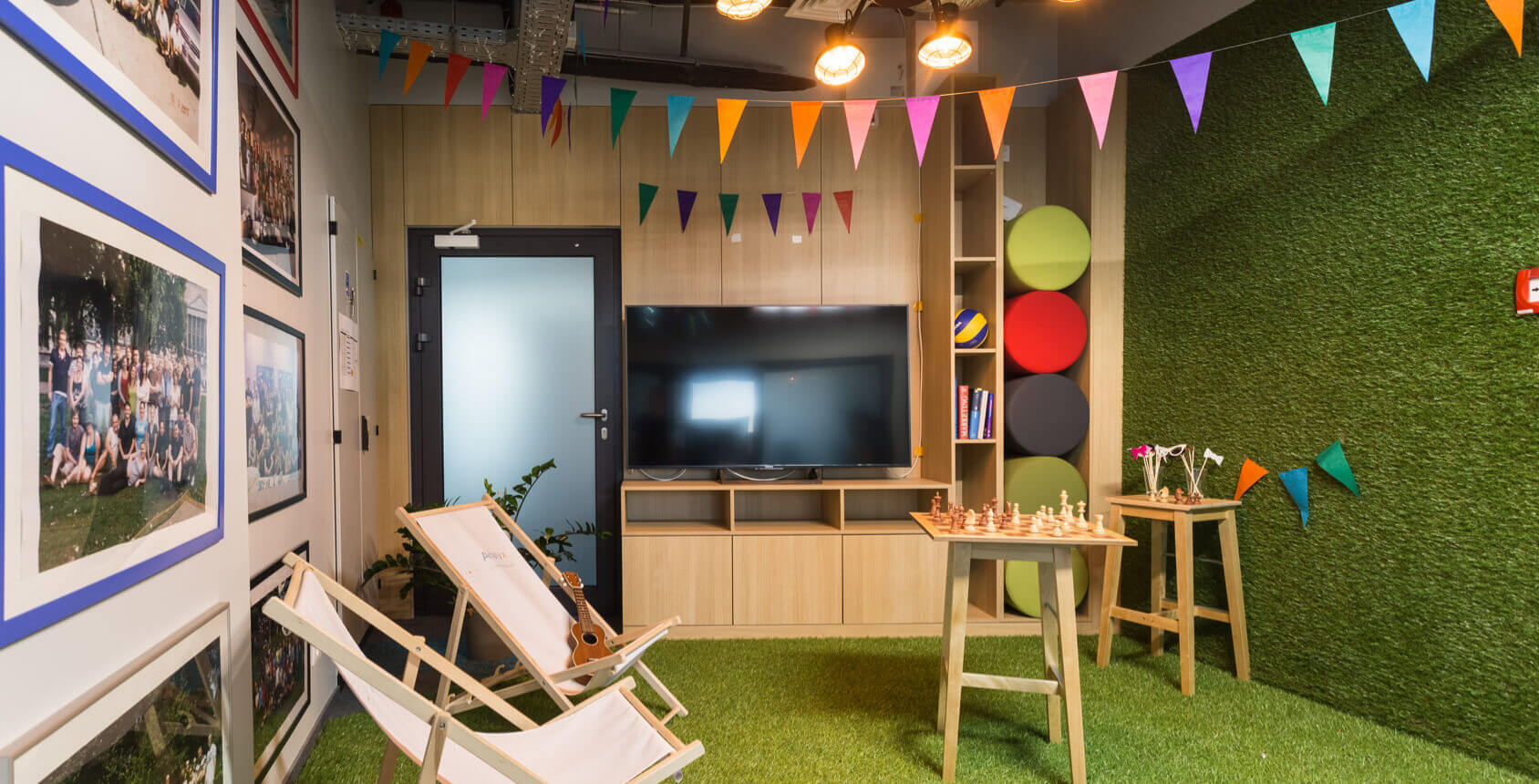 modern office
no open-space
HQ located in the city center of Poznań
easy commute (tram, bike, scooter)
chillout zone & social space
hot desk space
bicycle parking & shower
beautiful views on the terrace
best coffee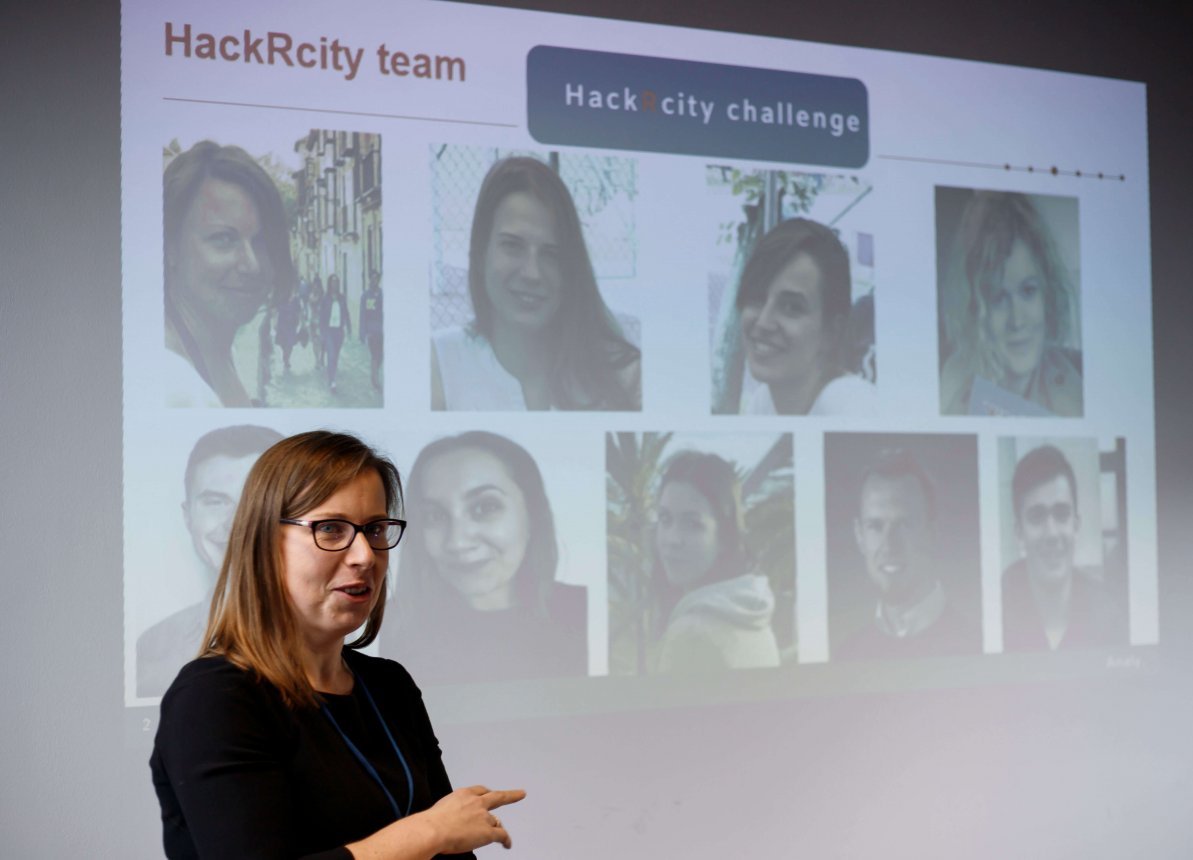 modern office
no open-space
HQ located in the city center of Poznań
easy commute (tram, bike, scooter)
chillout zone & social space
hot desk space
bicycle parking & shower
beautiful views on the terrace
best coffee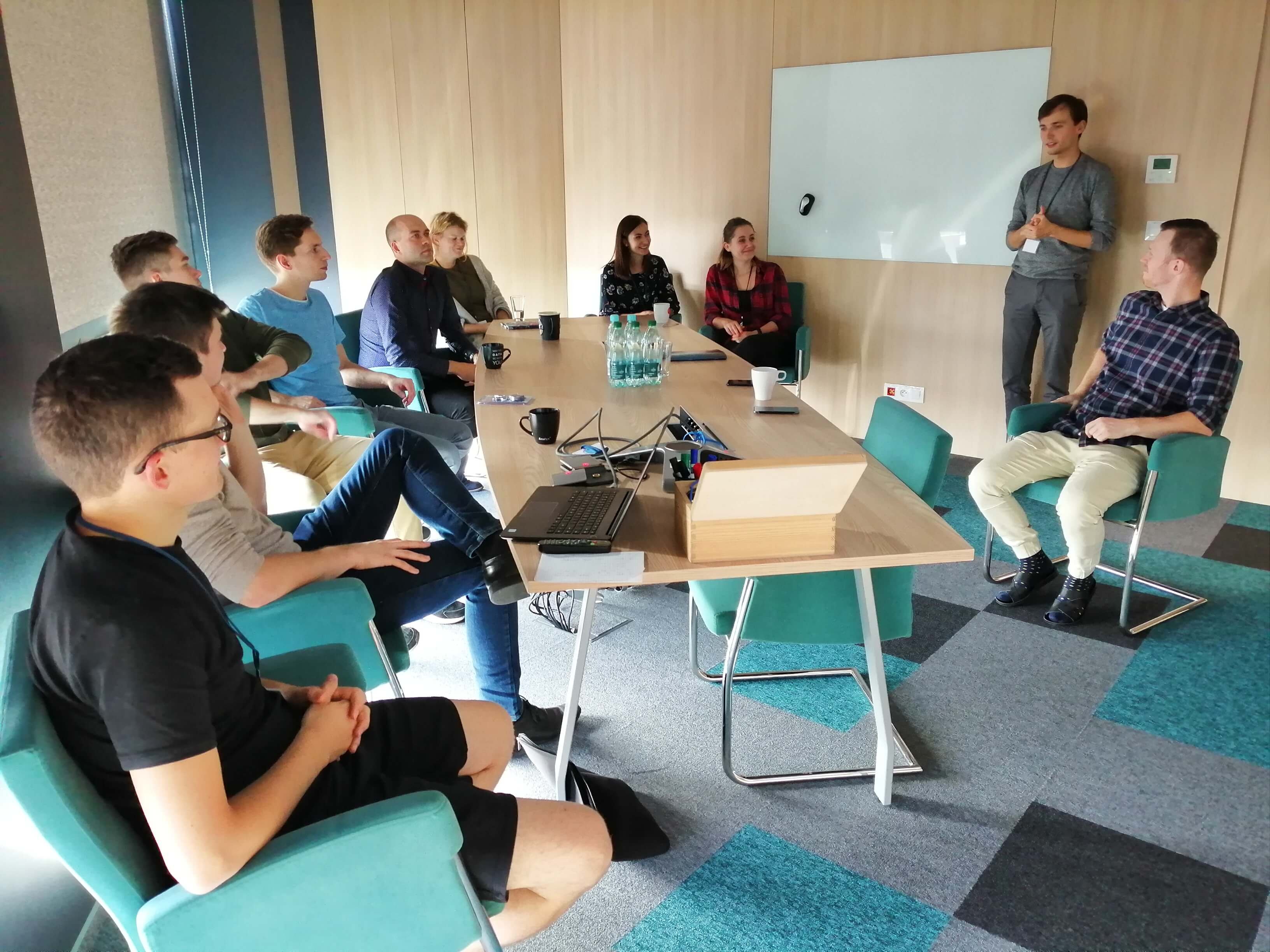 modern office
no open-space
HQ located in the city center of Poznań
easy commute (tram, bike, scooter)
chillout zone & social space
hot desk space
bicycle parking & shower
beautiful views on the terrace
best coffee
Michalina Musiał
HR Business Partner